FranLink System™
Powered by the Franchise Broker Association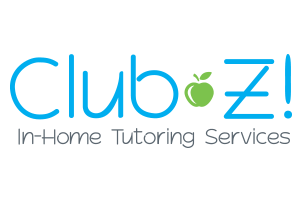 Club Z! In-Home Tutoring Services
Tutoring Franchises with Club Z! Tutoring
Why Club Z! Tutoring Will Provide you with a Leading Tutoring Franchise
Club Z! Tutoring has over two decades of experience creating a highly profitable-tutoring franchise. Club Z! currently has over 400 active franchises across the United States and Canada, and a robust online tutoring platform. Our online tutoring platform is completely unique and unlike any other in the franchise industry. Club Z! Tutoring has an In Home Franchise model, and a Learning Center model, which means we can provide our franchisees with multiple successful and proven opportunities. We are one of the only tutoring franchises that provide franchisees with the opportunity to choose between an In Home Franchise and a Learning Center.
Did you know that the private tutoring industry has surpassed $128 Billion annually by the year 2020? With the Help of Club Z! Tutoring we can make sure that you have the right support and the right training to build a local in home tutoring franchise in your community. We offer a low overhead franchise, with five high profit revenue streams that are unmatched in the tutoring franchise industry.
More Subjects + More Convenient Ways To Get Tutoring = Higher Profits
Club Z! franchise owners manage a staff of Tutors that provide one on one instruction for students and business professionals in the comfort and convenience of the students home, library or school at an extremely competitive rate. Club Z! franchisees also have the benefit of partnering with Club Z! Corporate to offer Online Tutoring (one on one or small group) in any subject 24 hours a day.
Five High Profit Revenue Streams
In Home Tutoring
Club Z! Tutoring has been an in-home tutoring franchise leader for the past 23 years. Our decades of experience and proprietary curriculum will help you become a local leader in your territory. Club Z! Tutoring provides our franchisees with a cutting-edge training program that tells you the proper steps to take in order to become successful, and we will continue to support you for years to come!
With our help, your franchise can onboard a plethora of in home students each month. This means that your business will not only flourish, but students in your community will greatly benefit. Many of our competitors do not have an online tutoring franchise option.
Online Tutoring Franchise
Club Z! has a robust online tutoring model. Our Franchisees are able to benefit from some of the greatest web technology on the market known as WEBRTC, and interactive online learning. The corporate offices of Club Z! Tutoring hire all of our online tutors, and are able to teach over 150 different subjects. This means that if a student in your area is requesting a complex subject, such as organic chemistry, you are able to provide them with an online tutor by Club Z! corporate. Currently, franchises love our online tutoring because it helps students who need same day tutoring, that you may not be able to provide.
Club Z! offers our tutoring franchises a full-service solution that makes local competition quite difficult for other franchises. There is not another home tutoring franchise that offers a similar suite of services online.
Test Preparation Tutoring
The SAT Exam, The ACT Exam, The ASVAB, and many more are able to be serviced by a Club Z! Tutoring franchise. Over the past two decades, we have had high professionals develop new and cutting edge learning curriculum for test preparation. On average a Club Z! SAT student increases over 160 points. On average a Club Z! ACT student increases over four cumulative points on the ACT.
We have developed unbelievable test prep material for students on multiple College Entrance Exams, and Military Test. As a Club Z! Tutoring Franchise you will have access to all material that will help you become a top performer in local test preparation.
College Consulting
As colleges continually raise their prices, and lower their admission rates, we understand how difficult this may be for parents. This is why Club Z! Franchises offer College Admission Consulting services to find students various form of aid and assistance. Our franchises are able to provide the tutoring, the college admission consulting, and will also help them with their College Applications!
Boot Camps
Club Z! Franchises have multiple Boot Camp like programs that can help benefit your community. Boot Camps allow students who do not have the ability to pay for one-on –one Tutoring still get the practice and tutoring they need to progress in their educational endeavors. Boot Camps offer franchises the ability to make more money on the weekend, and throughout the summer.
Basic Franchise Info
Average Investment:
N/A
Minimum Investment: $33900 - $52800
To see this information click the button below!
Min. Liquidity: 20000
Years in Business: 1995
Open Units: 368 US /385 World Wide
In-House Financing: Yes
Lead Assist: Yes
Coaching: Yes
Request Information