You've come to the right place! Start your franchise search here and get on the right track to success with Us.
Once you find the franchise business of your dreams, or a franchise you want to dream about, call us at 800.991.3754!
Use the search form below to browse some of our franchise concepts. Please note that not all search fields are required.
Displaying Franchises in lodging
NOTE: Search results are a sample, and do not represent the complete list of franchises that we represent. Contact us for a free consultation.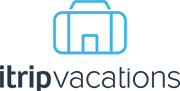 iTrip Vacations
Vacation Rental & Property Management. Licensee operates an exclusive area and earns recurring revenue.

Renue Systems
Affordable and unique business-to-business services provider serving a niche market where franchisee benefits from strong franchisor support and proven systems